ISH 2019: record attendance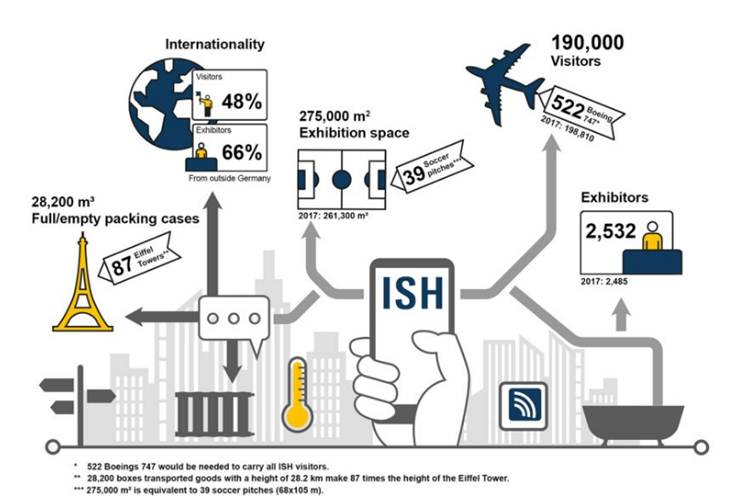 ISH 2019: international visitors recorded an attendance record level

ISH, the world's leading trade show for HVAC & Water, came up once again with an impressive demonstration of its importance both for the German and International markets. The show attracted visitors and exhibitors to Frankfurt to discover the latest news and trends with approximately 190,000 visitors from 161 countries.

During these five days, 2,532 exhibitors (868 from Germany and 1,664 from abroad) from 57 different countries introduced new products and innovations.
It is important to point out that the 2019 edition of ISH continued with a high level of international exposure: 66% of exhibitors and almost 48% of visitors were foreign.
Order a sample or ask for quotation