New Product: Double Check Fitting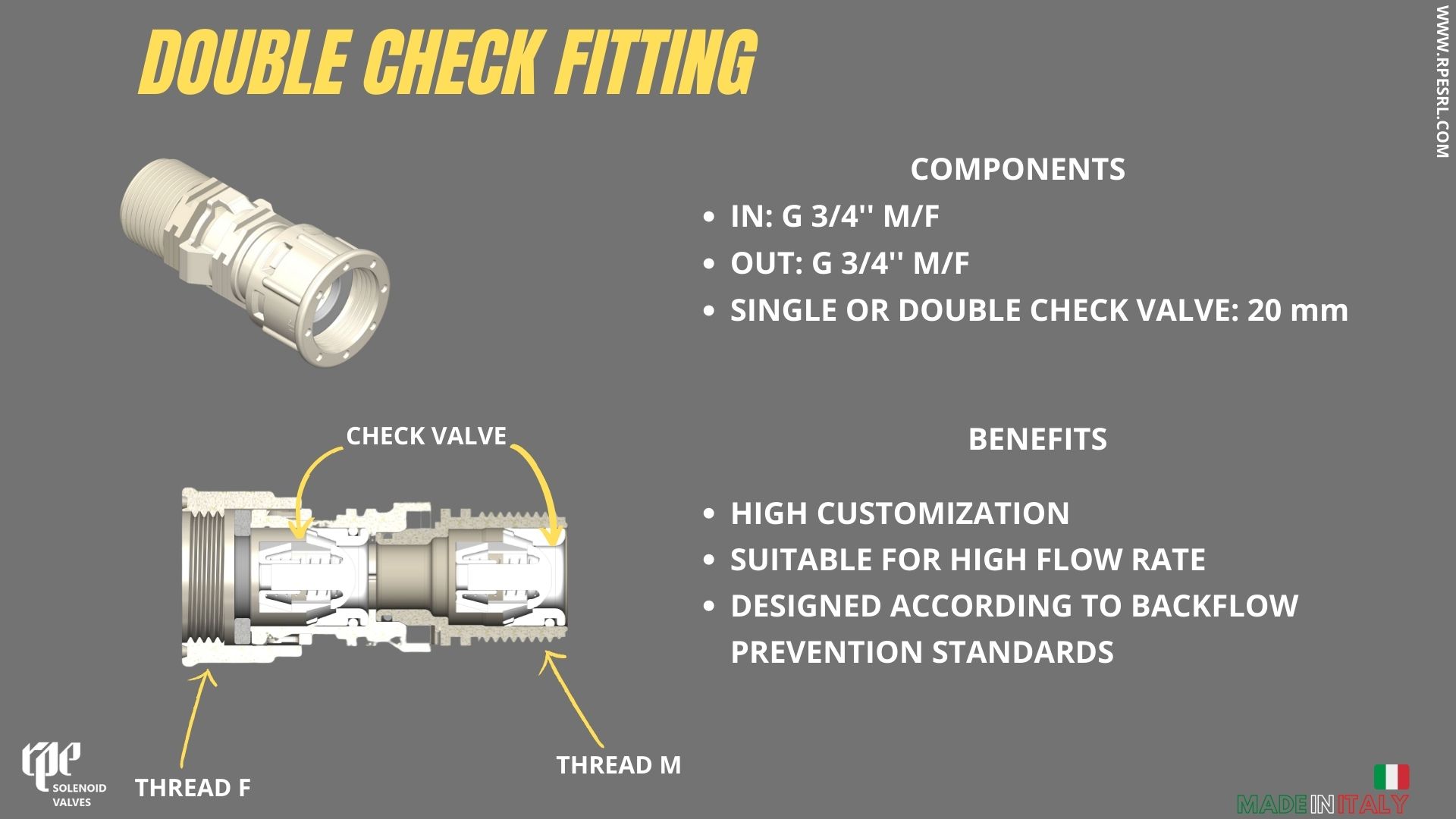 Our new Double Check Valve fitting is available with a 3/4" Male thread Inlet and a 3/4" Male thread or 3/4" Female Swivel Outlet.
The custom-built and the high characteristics of this fitting provide support in many different applications and solutions.
The Double Check Valve ensures greater management and safety with higher flow rates and minimal load loss.
The Double Check Valve fitting has been designed in accordance to backflow prevention standards.
COMPONENTS:
- IN: G 3/4'' M/F
- OUT: G 3/4 M/F
- SINGLE OR DOUBLE CHECK VALVE: 20 mm
BENEFITS:
- HIGH CUSTOMIZATION
- SUITABLE FOR HIGH FLOW RATE
- DESIGNED ACCORDING TO BACKFLOW PREVENTION STANDARDS
Visit the Products page to know all the technical specifications.
Order a sample or ask for quotation