RPE Irrigation Solenoid Valves - Third Series Brass Threads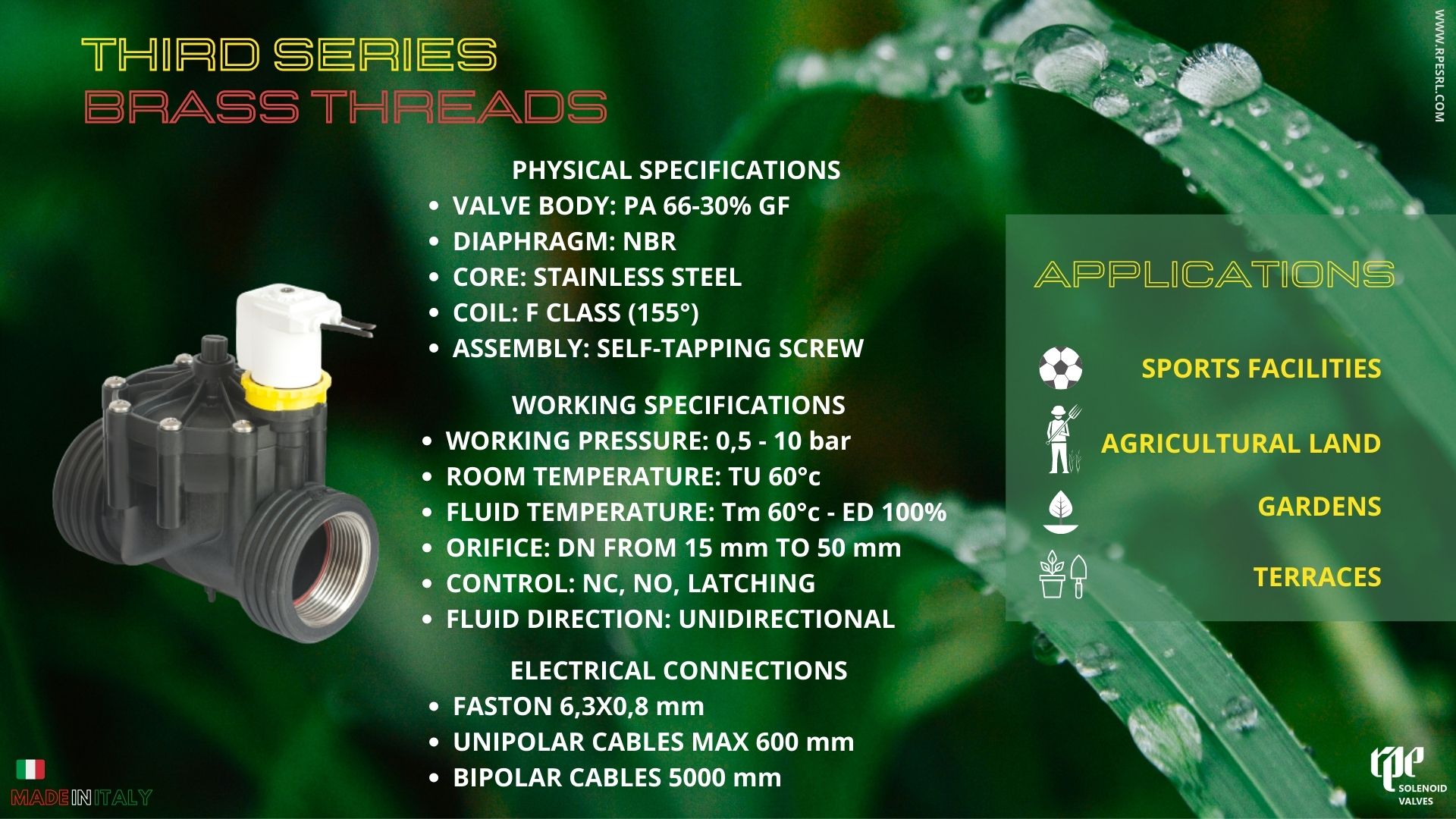 The Third Series Solenoid valves with Brass Threads are characterized by an high resistance of the valve, making it the ideal product for professional use and provides a high degree of reliability.
Thanks to the presence of o-ring seal and brass reinforced threads, this product is widely used in irrigation systems where the collectors for the solenoid valves and the pipes are made of metal. The brass, in fact, avoids that the thread may be damaged.

Equipped with a flow regulator and a sturdy body made in Nylon with 30% Fiberglass, makes this valve extremely reliable for the professional installer looking for top performance.
RPE Third Valves can be activated manually with a unique system that keeps the solenoid in place. The yellow safety ring gives further security for the solenoid to be inadvertently rotated or removed while the valve is under pressure.

These valves have a Pressure Rating of 0.5 bar to 10 bar (7.25 psi to 145 psi), with the best pressure drop in the industry.
TECHNICAL INFORMATION
PHYSICAL SPECIFICATIONS

WORKING SPECIFICATIONS
ELECTRICAL CONNECTIONS
APPLICATIONS
FOR MORE INFO:
- MAIL: customercare@rpesrl.it
Order a sample or ask for quotation