Third Series - Low Pressure Irrigation solenoid valve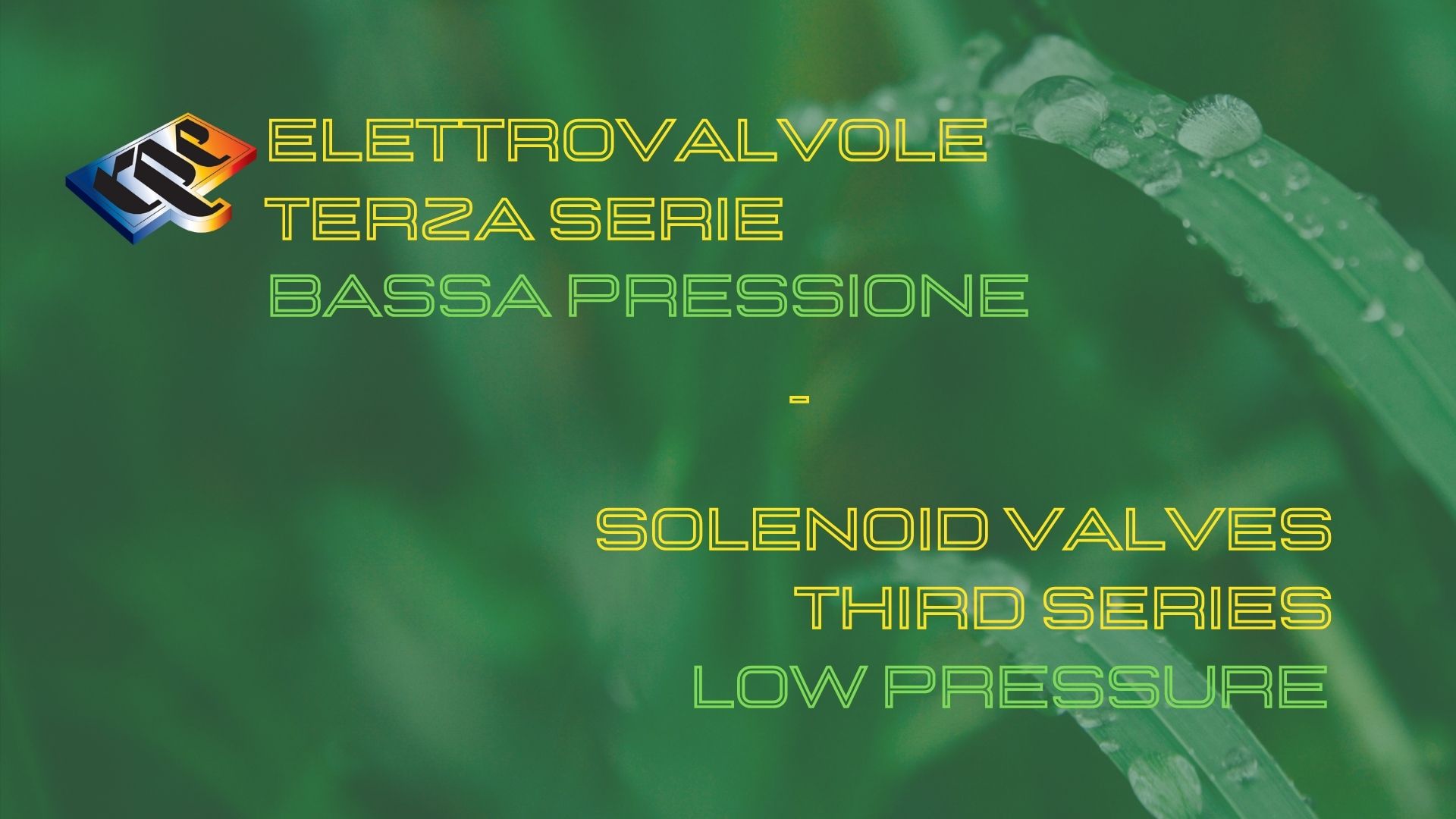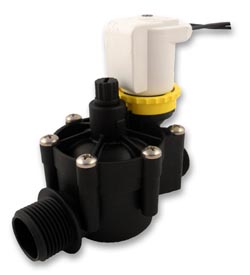 Third Series low pressure solenoid valves are valves designed for application in the irrigation sector.
Characterized by a high resistance, thay are ideal for professional use, guarantee high performance and reliability over time, thanks to the use of high quality materials such as Nylon 30% fiber glass, with which is made the valve body.
Third Series solenoid valves are versatile valves that can be adapted to different uses: professional, agricultural on large surfaces and domestic in gardens and terraces.
This valve is suitable for use in irrigation systems for the recovery of rainwater, ideal for applications with no access to water supplies and electricity.
Excellent performance combined with an RPE Electric Control Unit battery (Chrono Series - LED Series - DIG Series - Pro Series)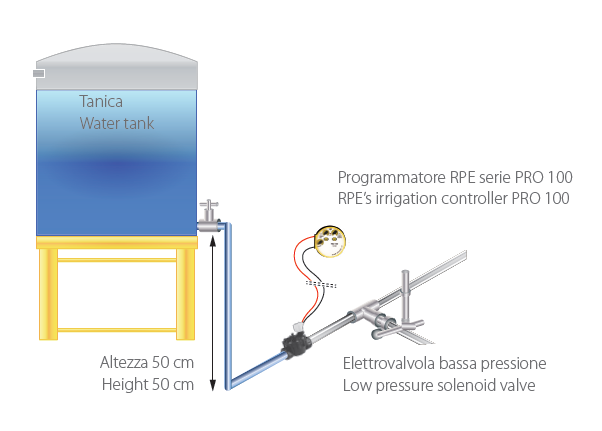 SPECIFICATIONS
PHYSICAL SPECIFICATIONS
VALVE BODY: PA 66-30% GF

DIAPHRAGM: NBR

CORE: STAINLESS STEEL

COIL: F CLASS (155°)

ASSEMBLY: SELF-TAPPING SCREW
WORKING SPECIFICATIONS
WORKING PRESSURE: 0,05 - 1 bar

ROOM TEMPERATURE: TU 60°C

FLUID TEMPERATURE: Tm 60°C - ED 100%

ORIFICE: from 25 to 32 mm

CONTROL: NC, NO, LATCHING

FLUID DIRECTION: UNIDIRECTIONAL
ELECTRICAL CONNECTIONS
FASTON 6,3 X 0,8 mm

UNIPOLAR CABLES MAX 600 mm

BIPOLAR CABLES MAX 5000 mm
FOR MORE INFO:
Order a sample or ask for quotation