V2 Steam Series Ø 2.5 mm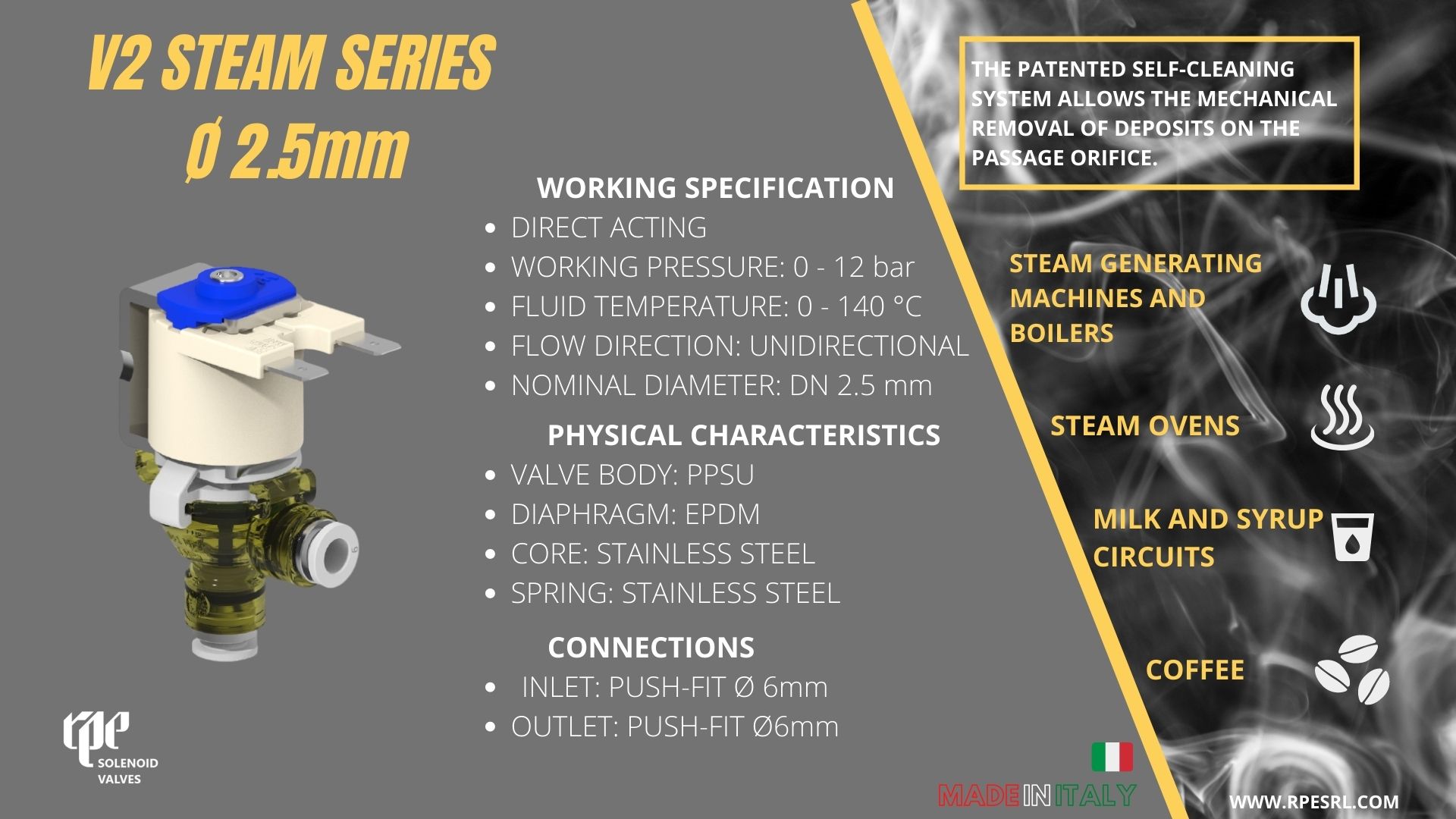 The V2 Steam Series Valve with a Ø 2.5 mm Orifice can be used in applications where high temperature fluids (water, coffee, tea, etc.) or Steam need to be controlled and regulated.
This is a fluid separation valve that also allows denser substances such as milk to flow properly through the equipment.

The V2 valve is equipped with a patented self-cleaning system that allows the removal of debris or scale deposits caught at the orifice passing, cleaning the valve every time it opens and closes. This feature is a perfect solution for draining hot water boilers and other applications where scale can be prevalent.
WORKING SPECIFICATION:
- Direct Acting
- Working Pressure: 0 - 12 bar
- Fluid Temperature: 0 - 140°C
- Flow Direction: Unidirectional
- Nominal Diameter: DN 2.5 mm
PHYSICAL CHARACTERISTICS:
- Valve body: PPSU
- Diaphragm: EPDM
- Core: Stainless Steel
- Spring: Stainless Steel
CONNECTIONS:
- Inlet: Push-Fit 6 mm
- Outlet: Push-Fit 6 mm
For more details on the Steam Series click here.
Order a sample or ask for quotation