Modular R Series: 2/2 solenoid valve, dn 11mm, servo-assisted, NC (normally closed), multiple inputs and outputs. Also available with direct drive and in the NO (normally open) and bistable version.
Installation

In all positions - Optional: plastic or metal fixing bracket
Applications

Hydromassage tubs;

Multi-function hydromassage showers;

Water dispensers;

Irrigation systems for verandas and gardens;

Industrial furnaces.
Physical specifications

Body valve

PA 66 - 30% GF

Diaphragm:

NBR; LSR, EPDM

Core:

Stainless steel

Coils

F Class (155°)

Assembly

Self-tapping screws
Working specifications

Working pressure

0,2 - 10 bar

Room temperature

Tu 60 °C

Fluid temperature

Tm 25 °C - Tm 60° C - ED 100%
Tm 90 °C (3 ON - 5 OFF)

Orifice

DN 11 mm

Control

Normally Closed (NC);
Normally Open (NO);
Latching.

Fluid direction

Unidirectional

KV 1 outlet

18,95 L/min
Electrical Connections

Faston 6,3x0,8 mm

Unipolar wiresi max 5000 mm

Bipolar wiresi max 5000 mm
MOQ

Mod. RC 104

18 pcs

Mod. RC 104

18 pcs

Mod. RC 104

12 pcs

Mod. RC 104

12 pcs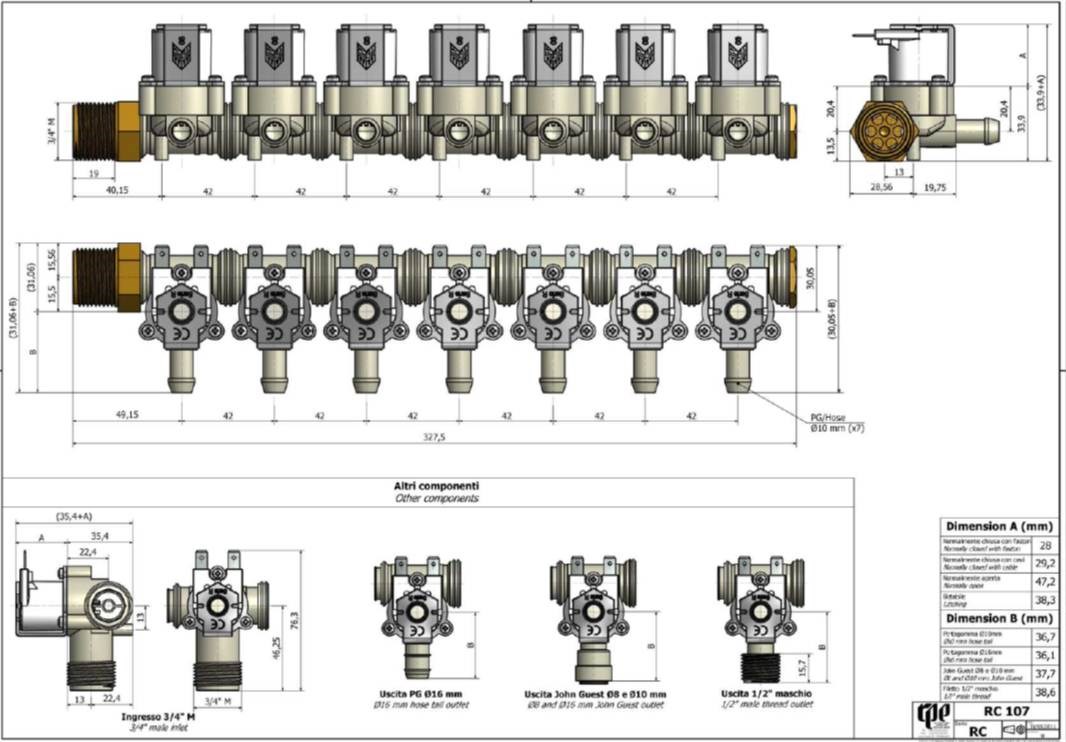 Order a sample or ask for quotation